Cat 5E Stock Patch Cables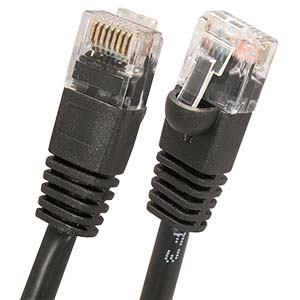 Category 5E patch cables are designed for home and office network connection. They are ideal for connecting computers to routers, patch panels, cable modems and switches.
​
These Category 5E cables are made of four twisted 24AWG pure copper wire pairs cable with a PVC jacket and snagless molded boot, and terminated with RJ45 plug with 50 micron gold plated contacts.
Conductor
: 4-pair UTP (Unshielded Twisted Pair) 24 AWG stranded bare copper
Connectors
: RJ45 plug with 50 micron gold plating contacts
Jacket
: PVC
Wiring
: T568B standard